CAN YOU INTRODUCE MYSELF?

Essay-Documentary, 11min04, August 2019, NYC
Dir: Andriana Lagoudes, Ibrahim Cissé
Can you introduce myself? from Andriana Lagoudes on Vimeo.
Can you introduce myself?
is a visual essay that came out of an encounter between Andriana Lagoudes and Ibrahim Cissé. The pair spontaneously addressed the potential for post-nation states to be a potent answer for a sustainable collective future by questioning the brief at the root.
Can a revolution take place if it does not start with the self? Who is the self? Can we learn about it through others? How much do we understand it? And how much do we actually really understand each other? These questions led to more, and escalated to highlight the fundamental and urgent issue of global governance and mass movements. Wandering in the streets of New-York City, Andriana and Ibrahim weaved their daily visual and sonic findings and edited the reflections that stemmed out of it into a collage. The result is an 11 minutes stream of thoughts, flowing from the river to the ocean, a film showcasing moments of doubts and clarity, two opposing languages attempting to find peace and at last, a glimpse of surrender.
stills from film
Νιώσε Άβολα (Get uncomfortable) Film, March 2020











A film of thoughts and visual experiments.

Nicosia,Cyprus, Spring 2020.

This film was created by Andriana during the first lockdown beginning in March 2020. In her battle with productivity at a time where the world was at a halt she decided to go for a walk with her camera everyday between 5 - 7 pm. This was to stay sane within her own rhythm of life, to document what daily life looks like in the neighborhood she grew up in and most importantly to strengthen her creative discipline.


Reflecting back on the process she undertook she came to the realisation that her creative discipline was never the thing that was in question. What seems most important today was the making space for her own creative language to come through. To come forward, get nurtured and become something. Away from worrying about the future, ownership and identity of the finished product and fully immersed into a state of experimenting and failing.

This film is a series of experiments. Daily experiments. With a voice over of what seemed important in her stream of thought at the time. And even though she doesn't feel like the same person she was when she finished this film anymore nor does she agree with the text in full, she now recognises this as a reference point which is a liberating act in itself.

A reference point of her own dedication to her craft, her own timeline, struggle and history. And by recognising that this seed has been planted she is now in the process of growth. To progress onwards to the next steps of "Feeling Uncomfortable " with others and for others. But most importantly in greater alignment with herself and her creative language.
Video Stills: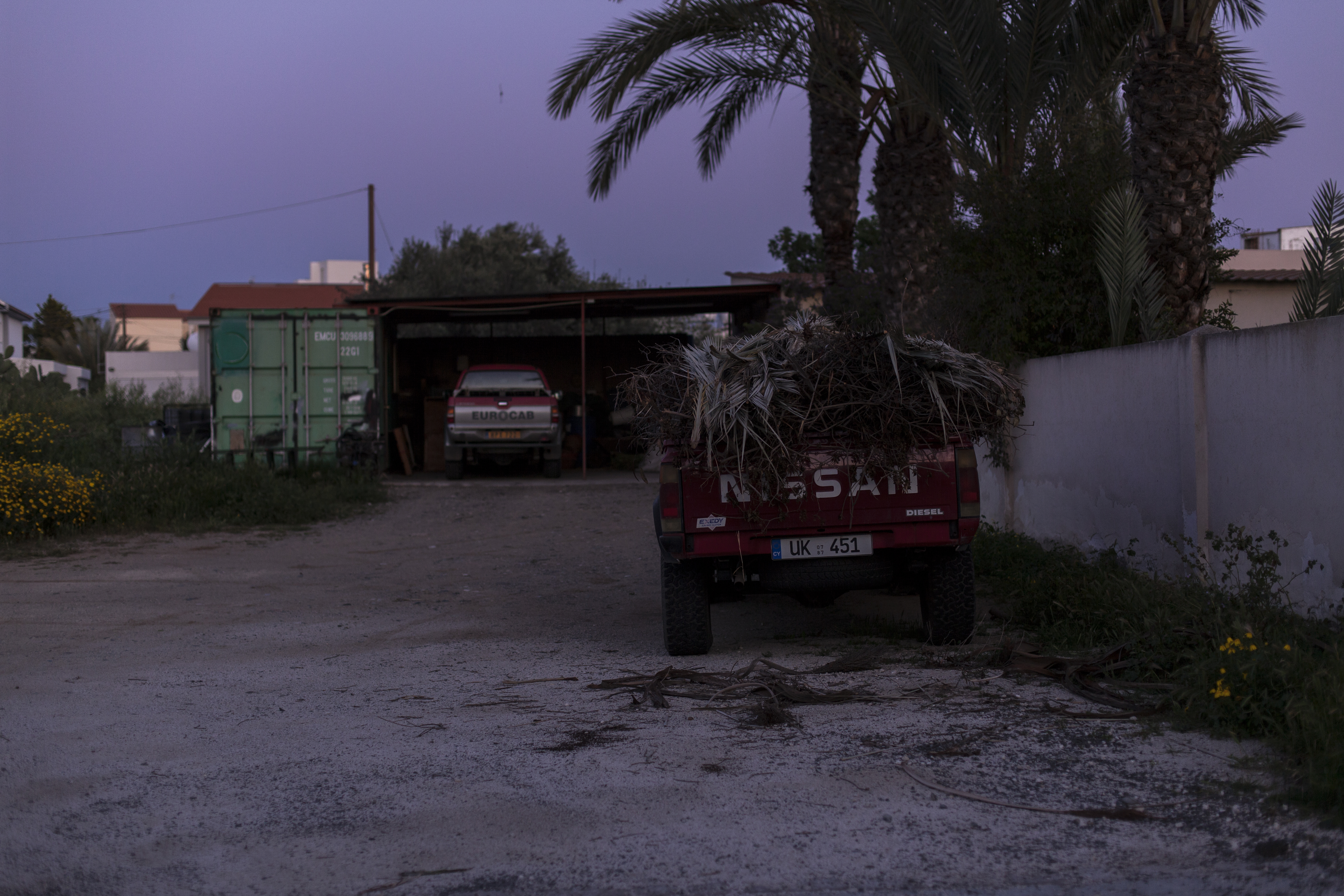 Down to your Rawness

Philosophical Concept Development, Menswear Collection, September 2016 - June 2017, Brighton
Designer & Creative Director: Andriana Lagoudes

Statement of Intent. June 2017

An evolution from the physical hardships of the everyday, to the moment in time where fundamental needs are being addressed and understood. The collection is attempting to depict the journey of a resourceful man who is working his way through life, from a reference of field workers, to understand his rawest personal needs to reach an enlightened state, inspired by the lives of Tibetan Buddhist monks.

A functionally modest approach is the essence of the collection, reflected by the simplicity of workwear garments from the aspects of both humble peasant wear and serene nomadic monk clothing.

Down to Your Rawness depicts the enlightenment of man through rehearsal of the self in everyday activities.

Lacking in weight, layering and functionality the purpose of the outfits is instead found internally, allowing the corresponding garments to be free from physical obligations and embracing of new ideas of contentment and self-acceptance. The comfortability provided by workwear is authentically represented throughout the collection.

From utility workwear to basic undergarments, the collection is expressing a humble idiom in the language of urban clothing. An interesting mixture of unconventional plastics with beautiful satins, highlight the romanticism of how crude allotments may look in contrast to what they represent.

The exploration of tent fabrics, vegetable sacks, rusted samples and second-hand plastics work towards depicting the resourcefulness required by the man of this collection. As the evolution of the collection develops, simple pieces mature with the inclusion of intricate details. A closer look into allotments, through the medium of photography puts emphasis on the textural approach translated in fabric qualities and enriched fastening details – a reminder that everything stems from primary rawness. Fastenings found in allotments inspire the development of signature detailing of the collection which are translated into fastening, cuffs and belts.

This menswear collection intends to relieve the wearer from narratives that are not his.
Lookbook


Now for a clearer view of the technical side of the collection:

And now all the preparatory research and development work, divided in different parts of the process below, that had to happen in order to conclude to the final garments, outfits and creative direction above.
1. The Photobook: A close look at allotments to study structures, connections & fastenings.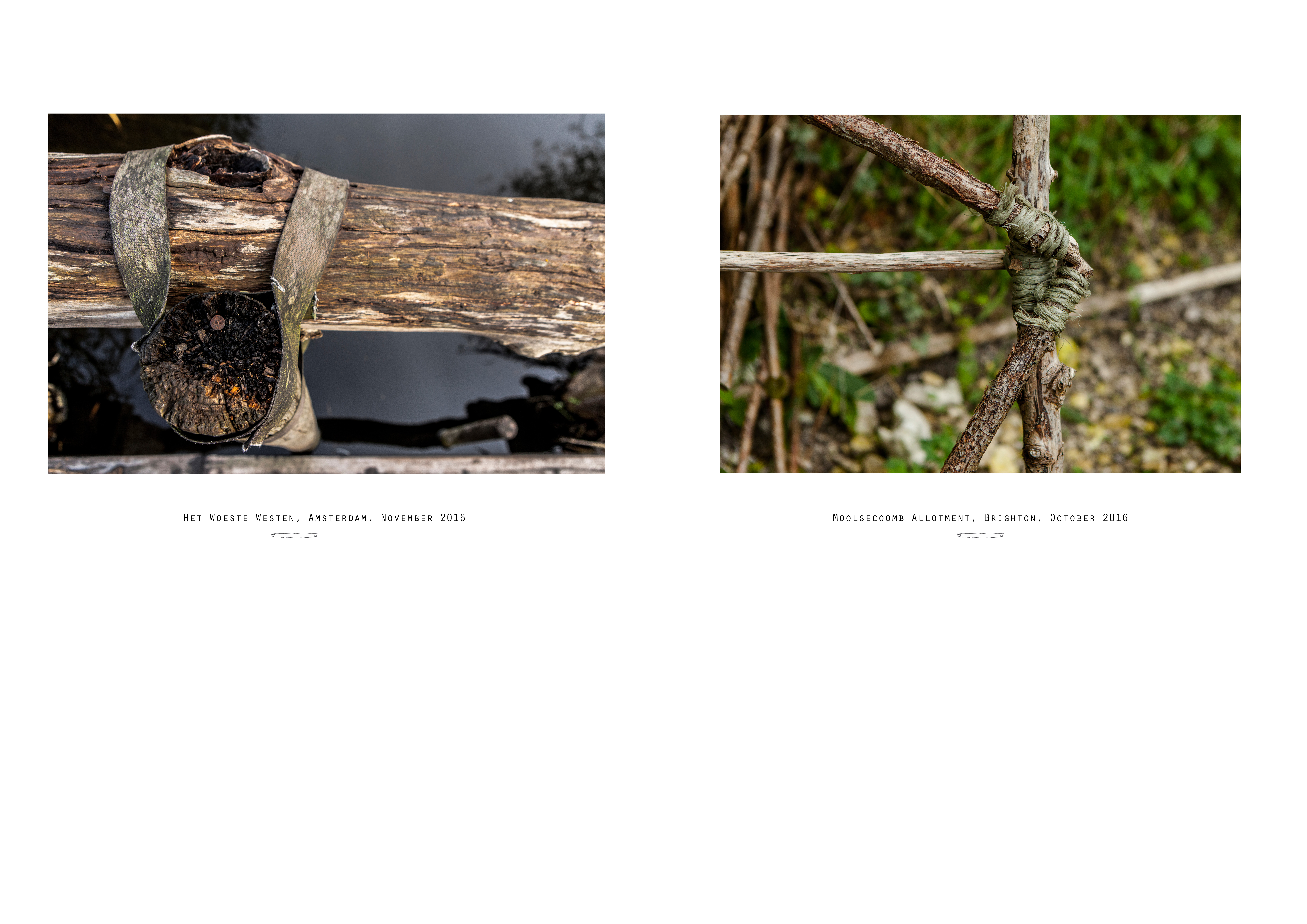 2. The moodboards and the development: visually, texturally & conceptually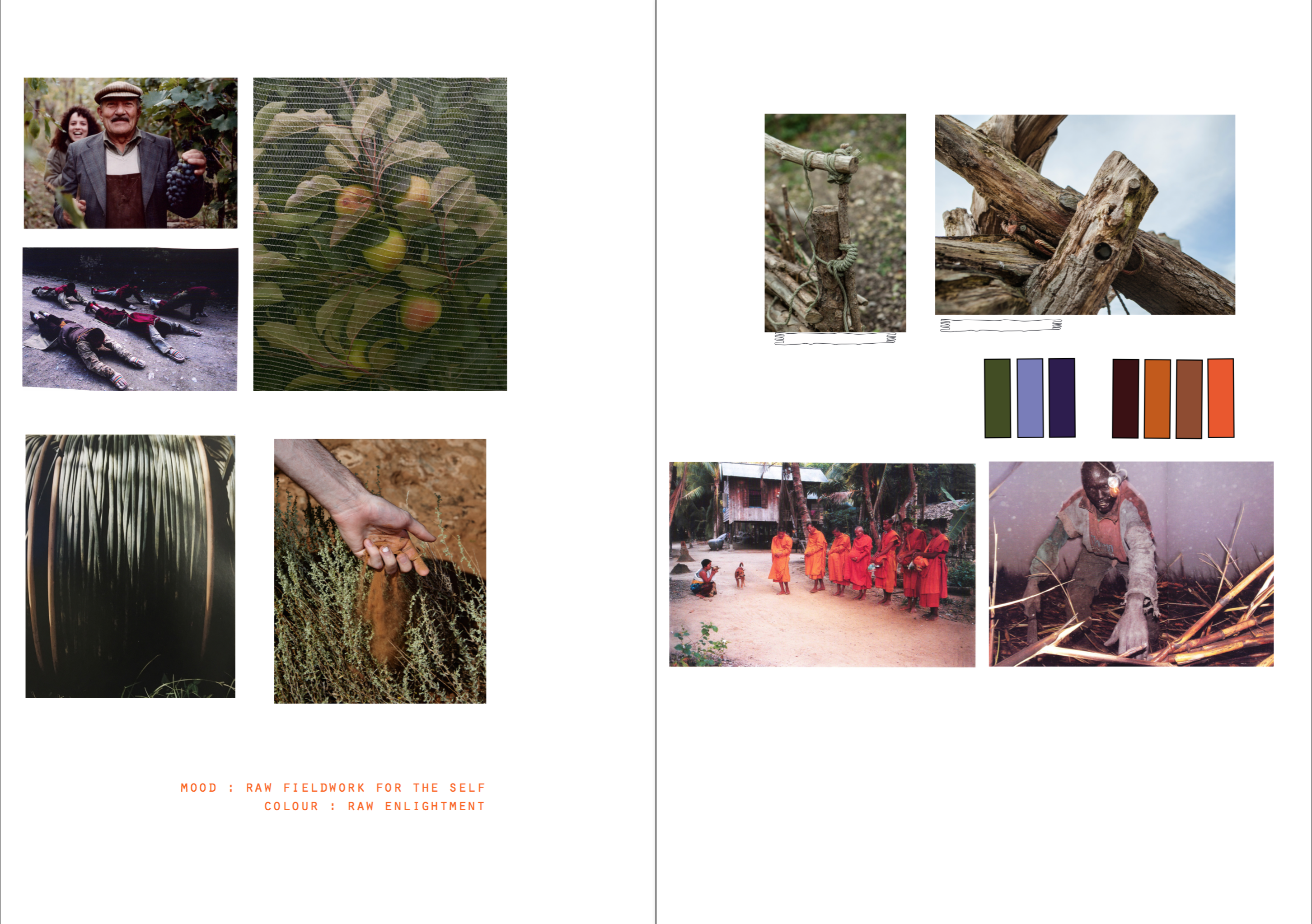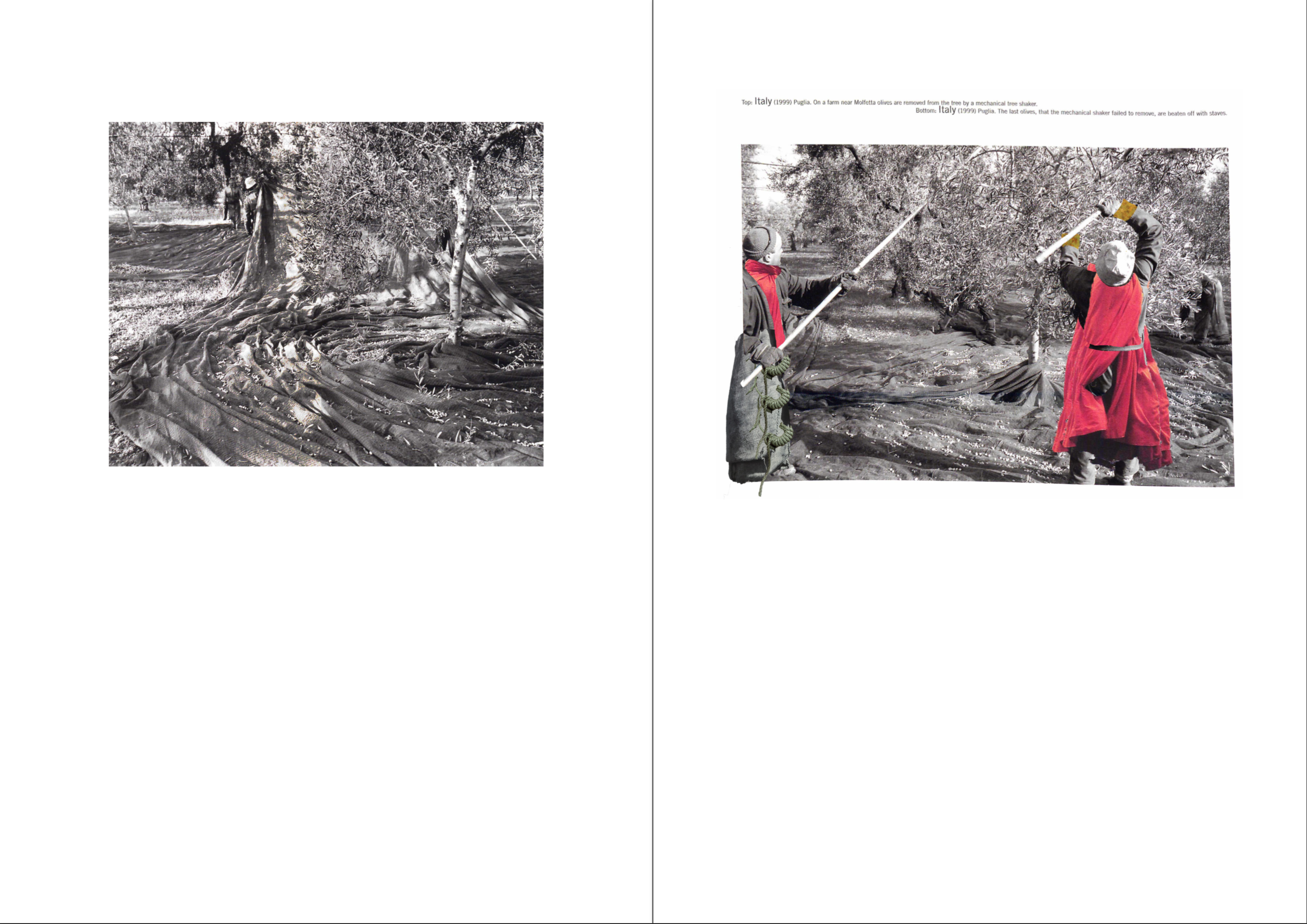 Who am I without the context of my identities.
I came to connect
and leave

Life is not about me
But what has been before me

What prevails
And what keeps on without me.

I am an etherical creature
younger than the rocks that define me.

Bow down.
3. Design Development: Defining shapes and forms. Gravity speaks.




4. Design Details: Pulling from research, informing the design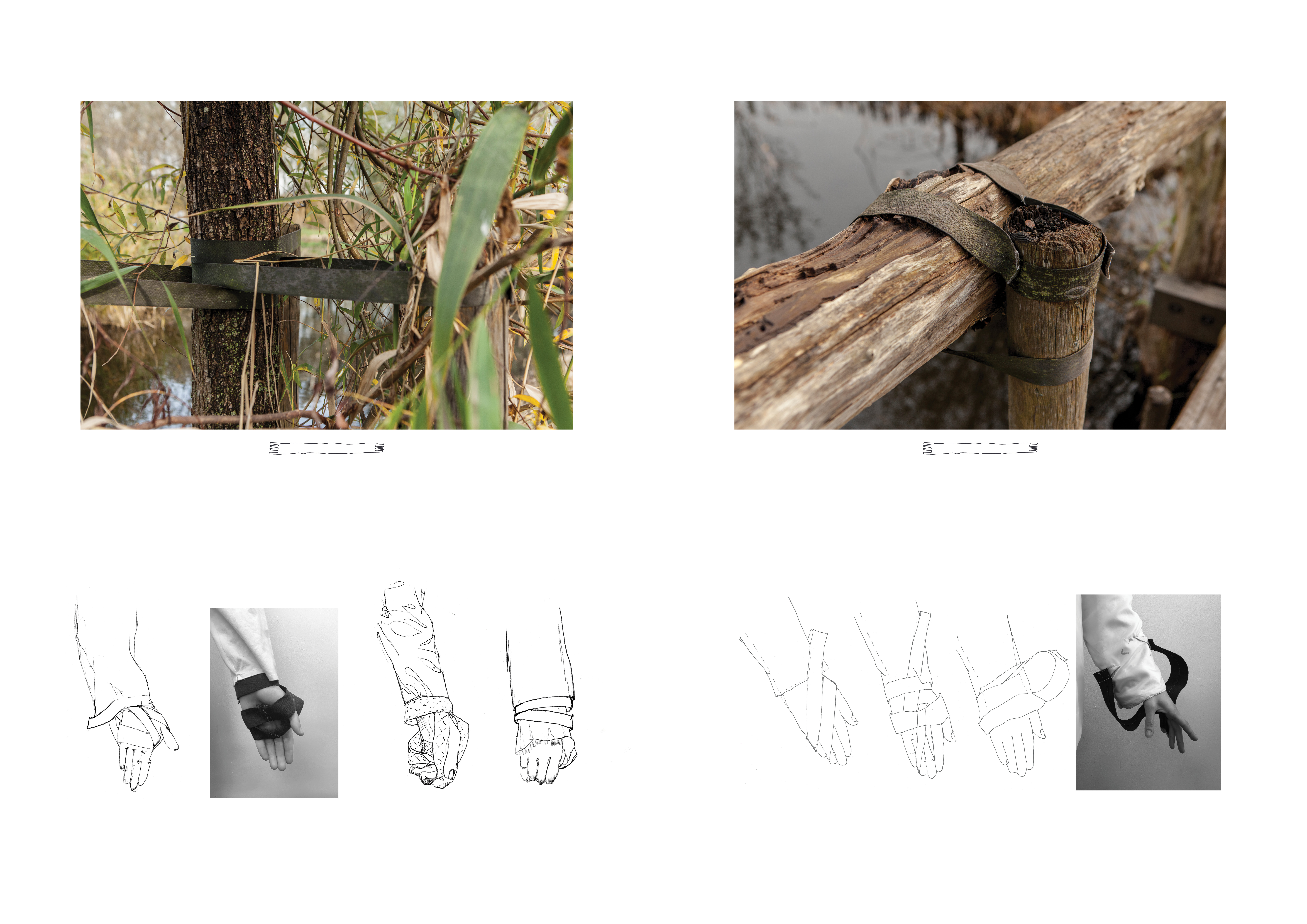 And I still wonder if I'm aware.
I worked on this to find purpose for a whole year.
Looking back it feels insignificant.
Can I detatch my ego from my own creations?
Do you see me when you are looking through my work?
Was it ever about me? Or about you?
Or did we just keep getting confused?
In a mary go round that goes round and round
I chase my tail and what I lost I found.
New meanings, new creations and my long forgotten nations.
I divide and conquer less
and I brave my heart's conquest.
I do this work to do the same. As I did 3 years ago.
Looking through my raw and mushy
vulnerable and fleshy stock.
It still hurts to do the work
but this is the doom I sign up for.
I won't be passive and you shouldn't either.
Let's initiate the work.
Thank you for spending the time to look through my work. I hope some aspect of it resonated.
And if it didn't that's still ok.

Love,
Andriana Lagoudes
Credits

Design
Filmmaking
Photography
Art Direction
Creative Direction
Facilitation
Press

For more visual collaborations click on: https://www.instagram.com/andrianalagoudes.archivedart





Worked with: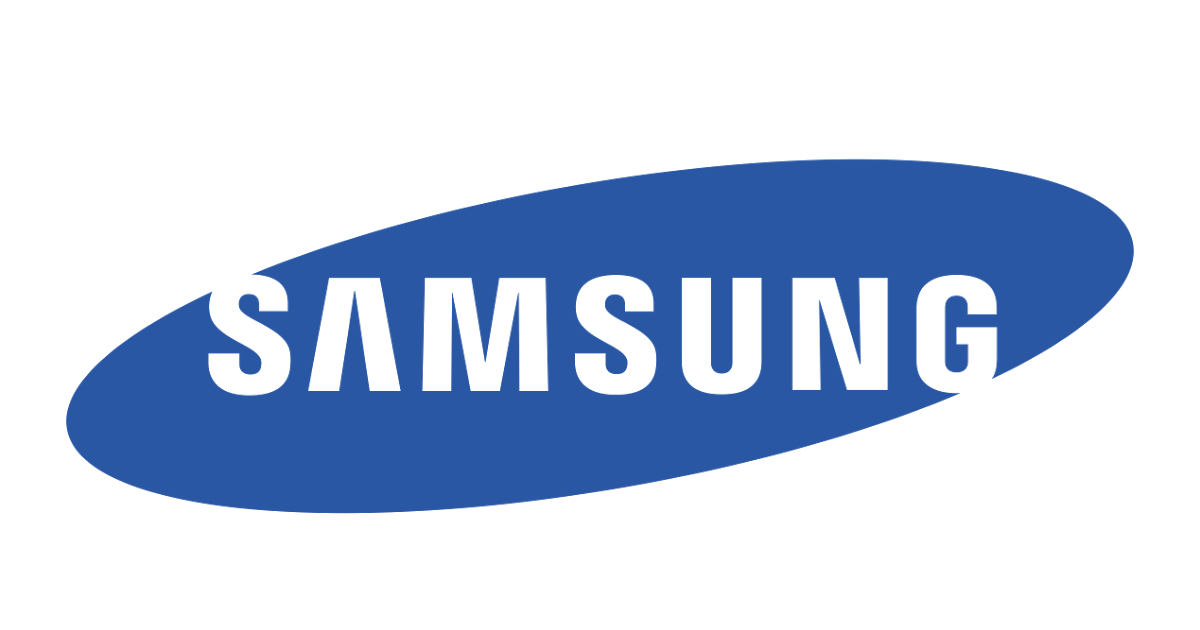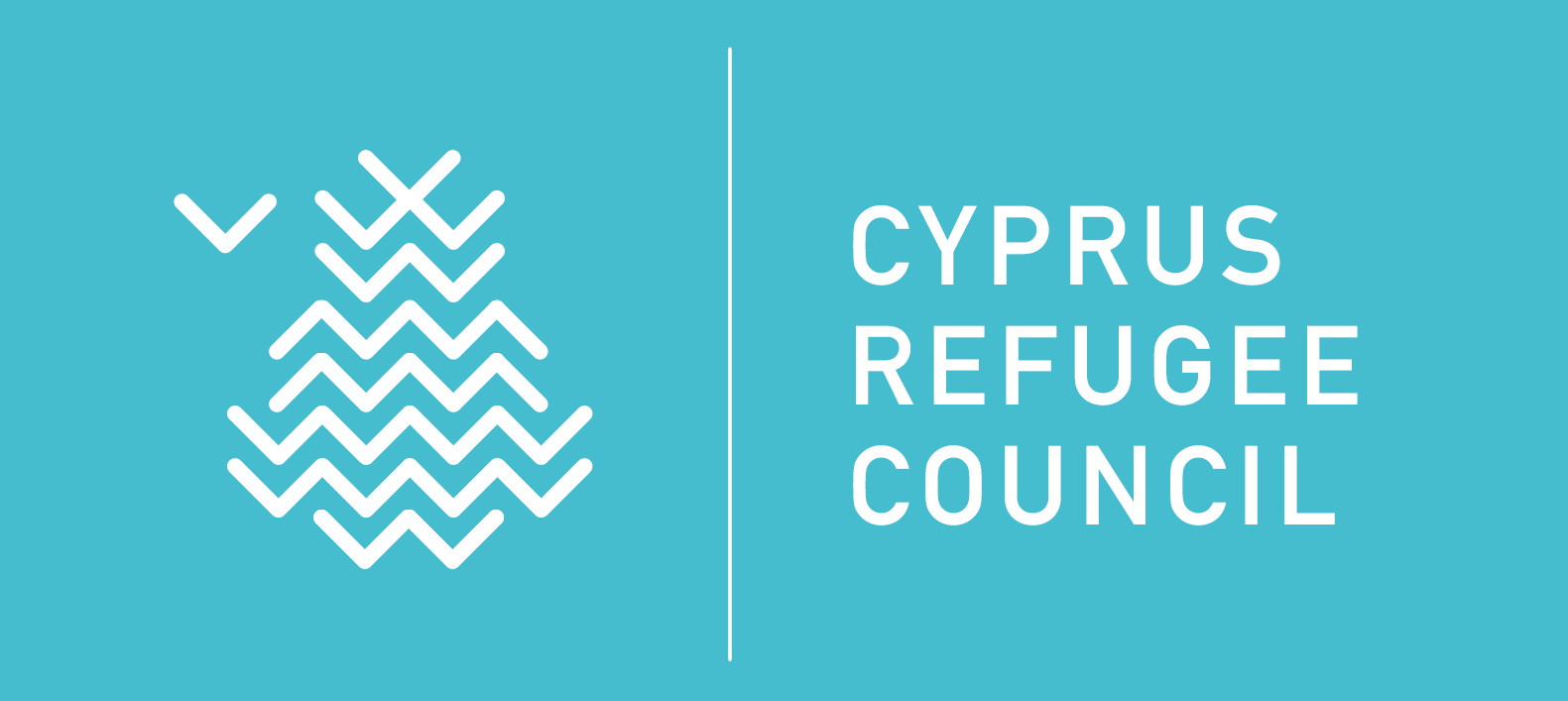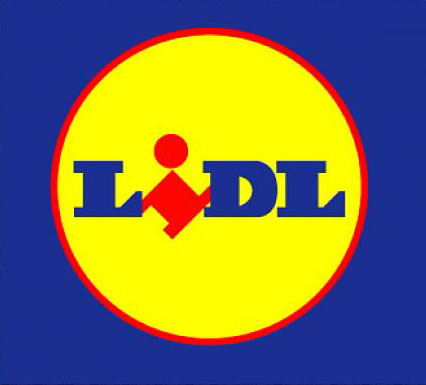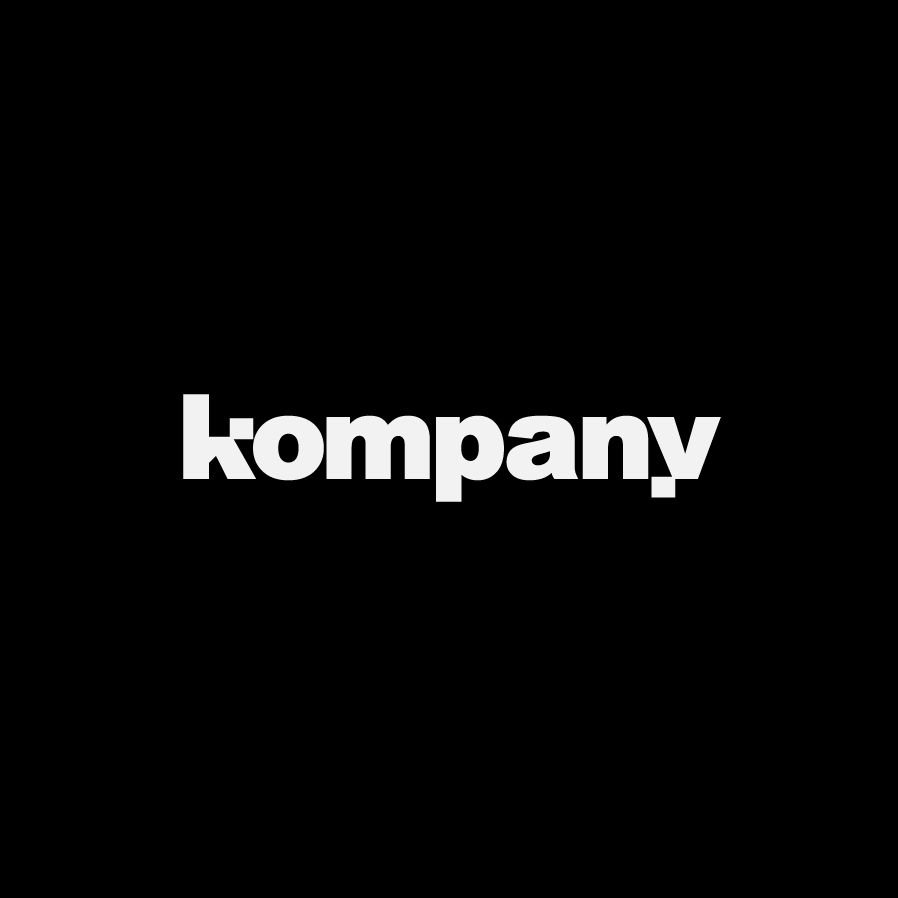 FACILITATION & EDUCATION

2022
Samsung 'Solve For Tomorrow' competition
https://
www.samsung.com/uk/solvefortomorrow/competition/
Course Mentor and Critical Design Lab leader
& on Samsung's UK private Discord channel:
https://discord.gg/samsunguksft
2021
Cyprus Refugee Council workshop as part of the #Bemyvoice UNHCR campaign. Created
Tapestries of future
visions with refugee women.
---
Goethe Institut, Social Sculptures Program inspired by the work of Joseph Bueys. Delivered a
Love Letters
workshop with the Social Club Cyprus team.
2020
Samsung 'Not a School' Lead Mentor of new online learning experience
https://
www.samsung.com/uk/explore/kings-cross/not-a-school/
Online courses
https://www.futurelearn.com/courses/collections/samsung-solve-for-tomorrow
---
University of the Underground Research bureau workshop:
Deconstructing the interview
https://www.instagram.com/p/CAICRNKF_vA/
2019
Samsung 'Not a School' / Course Mentor & Facilitator for running of the whole programme
https://
www.samsung.com/uk/explore/kings-cross/not-a-school/
---
London College of Fashion - Creative Direction and Fashion Film / Visiting Lecturer
Camp Bestival, Make & Craft Space / Workshop Facilitator
https://www.instagram.com/p/B0oGK_FlYn2/
Girls in Film sponsored by Converse, Croydon / Workshop assisting
2018
Camp Bestival, Make & Craft Space / Workshop Facilitator
https://www.instagram.com/p/Bl2MRc6BpZT/
2017
Women's Prize for fiction by Natwest in Wolverhampton, Grrrl Zine fair workshop / Workshop facilitator
https://www.instagram.com/p/BoejE_lh-RS/
Art Hub Visual Laboratories, Nicosia, Pattern Cutting and Recycling Workshops / Educator and Facilitator
https://www.instagram.com/p/BbY_B5SDsDn/
This is Motivw, Political Interruption workshop in Nicosia/ Military uniform upcycling facilitator
https://www.instagram.com/p/BbY_B5SDsDn/
2016
Allospos alternative education community project in rural Cyprus / Producer
https://www.allospos.org/
2015
Xarkis Festival, Socially Useful Design: A Systemic Approach to Design/ Guest Speaker and Facilitator
https://www.youtube.com/watch?v=FjbY6HZa6WE&t=1543s
DESIGN

2021
Social Club Cyprus, founding member
http://
www.instagram.com/socialclub.cyprus/?hl=en
2019
University of The Underground ' Post-Nation States ' Critical Design Course, New York/ Co-directed film ' Can you introduce myself' in response to the brief. Certified critical designer
http://universityoftheunderground.org/post-nation-states-well-underway
Drii - 'Alien' Single Track release / Concept Designer
https://www.youtube.com/watch?v=ngbL7FXgEG0
South London Gallery with Panicattack-duo performance duet for 'Nothing Really Mattress' / Invited to discuss the impact of the arts in society, education systems and policy
https://www.southlondongallery.org/events/panicattack-duo-nothing-really-mattress-performances/
Newham Word Festival & Raw Labs for Bow Arts, ' Deconstructing National Identity ' / Workshop developer and facilitator
https://bowarts.org/whats-on/exhibitions-and-events/drink-draw-deconstructing-nationality-march19
https://www.instagram.com/p/B4NMPEmnLQ1/
2018
OWK zine issue 9, Front and Back Cover Storytelling / Images and photography to form the analysis of ' Engaged objectivity of streetlife mobility'
https://www.instagram.com/p/BrDX-M1Fruq/
---
Kimera Collective, Mainesthai Exhibition / Guest Exhibitor
https://www.instagram.com/p/BmLlx4UFIpw/
---
Conceptual Photo-Series, 'Raw Power on the Go' /Concept Developer and Photographer
https://www.instagram.com/p/BjFQS_3Fqgx/
---
Haute Culture Fashion Blog and Tours empowering indigenous tribes globally / Researcher, Writer and Admin assistant
https://hauteculturefashion.com/
---
Sans Soucis Music /Art Director, Concept & Brand Developer
https://open.spotify.com/artist/4vXFvvWirlvTwcl184KfDc?si=WE4hMRgHT0m3JxbeNSdPFw
https://www.instagram.com/p/BlsTmOwFInz/
---
Brenda Magazine / Featured writing and documentation of life
https://www.brenda-mag.com/
---
Kaltblut Magazine, Berlin / Featured article on 'Down to your Rawness' fashion collection
https://www.kaltblut-magazine.com/down-to-your-rawness-by-andriana-lagoudes/
2016
Barcelona Fashion Week 080 Moda: Best Emerging Designer Award for Blame Label 080 blame label / Design Assistant
https://www.youtube.com/watch?v=mWOtvP_0KFk
2013
Imbroglio exhibition, Nicosia Cyprus /Contributing work with Stelios Tzivas. The work responds to the personal affiliation of the people of Cyprus towards their football teams and what that means for to the polarisation of society.
https://www.cyprusevents.net/events/imbroglio-state-of-mind-2013
FILMMAKING & PHOTOGRAPHY

2020
https://www.instagram.com/p/CG0N52Cn5wG/?utm_source=ig_web_copy_link
Authors Of the Estate / The Documentary Trailer from Andriana Lagoudes on Vimeo.
Freedom and Balance
Authors of the Estate / The Documentary
/ Director and Editor
---
https://www.imdb.com/title/tt12628964/
Material Bodies / Production Assistant
---
I, Tony / Art Director and Wardrobe Designe, Poster photographer.
http://
www.anicolaou.com/video
---
2019
https://www.imdb.com/title/tt11347680/?ref_=ext_shr_lnk
'Mosquito' short horror film by Mimi Koku/ Art Director
---
London Queer Fashion Week 2019 / Photography Documenter
https://www.instagram.com/p/B2wRr4cn3IF/
---
Joviale - ' Ride Away' Music video - Documentary director of behind the scenes video
---
Relevant Artists ' Breaking Points' fashion film / Director, Producer and Editor
---
Portrait photography for Jay Scott
https://www.instagram.com/jayscottttttt/
---
Be the Art you want to see in the world photography concept series / Concept Developer & Documenter
https://www.instagram.com/p/BxruPwMnSju/
---
Dana Buckard 'True' music video / Editor
---
Relevant Artists, Spring-Summer 2019 'Silver Rose' Collection Lookbook / Photographer
https://www.instagram.com/relevantartists/?hl=en

---
Cause and Effect Magazine 2nd Issue Mag Launch / Event Documenter
https://
www.instagram.com/p/BsvnKxPFvHZ/?hl=en
---
2018
Joon Switon, 'The Wind Cries Mary' song release / Filmmaker & Editor
---
Into the Limbo Festival, 2018 festival promo video / Documentary Director and editor
---
The Man and the Lake, 'Get Away' live performance video / Camera operator
https://seveneightstudio.com/projects/the-man-and-the-lake/
---
Marios Miltiadous, acclaimed choreographer of 'House of Drama', Press photoshoot wearing Efieri/ Documenter and Concept Developer
https://www.instagram.com/p/BfdZeoWDGHe/
---
2017
Kompany DMC, Lidl cooking recipe advert / Art Director
https://vimeo.com/kompanydmc
---
2015
Traphouse CY, 'To Dynato' music video/ Art Director and production designer
https://www.youtube.com/watch?v=SR8kguPUhBY
---
Kika Ioannidou, Kiki by the sea capsule collection / Photographer
https://www.instagram.com/p/BDNWY0ot6i3/
---
Blackcut Productions, 'Φarma Projekt II 2014' short film / Wardrobe exec and Production assistant
https://www.youtube.com/watch?v=t5n0Lsfrdds&t=314s
---
PRESS
2019
How Samsung's 'Not A School' Helped Young People to Reimagine What the Future Can Look Like.
https://notaschool-samsung.vice.com/participants-and-mentors
about.


Andriana Lagoudes is a speculative designer based in Nicosia Cyprus. Her work is activist and interdisciplinary whilst her main disciplines are photography, ethics, education, social design, speculative design,writing and theory. In her professional life she works as a Designer, Researcher, Creative Director and Cultural Producer.


In her work Andriana unpacks difficult questions to design inclusive systems for sidelined people to unlearn their shame and build frameworks for the future that they want to be a part of. Her studies in fashion design urged her to question the biases that we conform to when performing our gendered identities. She has ever since searched for liberation from binary ways of thinking and surrender to the truths of our ecosystem.


She is a founding member of faculty at Freedom and Balance, an art college for the artist in everyone, taught at London College of Fashion, was a Lead Mentor for Not a School; an alternative education program at the intersection of ethics and technology by Samsung UK. She also worked as a designer at Comuzi Studio in London designing methodologies for healthcare funders to address the systemic bias in their funding processes.


She is currently working on her publication, The Lockdown diaries.